Miki Golod
National Director
Miki Golod is the National Director of Ameinu. In the past he worked as the Director of Israelis Abroad at the Consulate General of Israel in New York. Golod grew up on a Moshav …
… in the north of Israel and moved to the United States in 2011. He lives with his family in the Catskills area.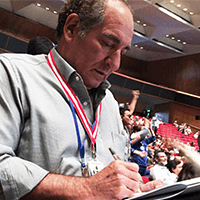 Hiam Simon
Director, Member Services
Hiam Simon grew up in Habonim, the Zionist youth movement connected to Ameinu. After his yearlong leadership training program in Israel, he worked both in educational development and membership growth of the movement. …
… He moved to Israel to serve as the Dean of Students of the Greater Miami High School in Israel (now the Alexander Muss High School in Israel). After two years living on campus Mr. Simon moved to Jerusalem and opened a successful bookstore. That was followed by a 3 year stint in the Israeli Army where he finished as an artillery sergeant. He was stationed in the Sinai and did a tour in Lebanon.
Upon returning to the United States Mr. Simon become the Director of the North American offices of The Jerusalem Post and The Jerusalem Report, a position he held for 5 years. Following that Mr. Simon moved into the Non-Profit world and has worked for several progressive Zionist organizations. He has served on the Board of Directors for the Habonim Dror Camp Association, and was the Chairman of the Habonim Dror Camp Naaleh Board and remains on the Habonim Dror Foundation Board.
Mr. Simon is the former Executive Director of Ameinu. Upon stepping down from that position he divides his time between his latest venture, Simon Creative Woodworking and remains active as a consultant to our Membership services department.
Ralph Seliger
WEBSITE EDITOR, THE THIRD NARRATIVE
Ralph has been an active supporter of Israel's Zionist left since 1982. He edited "Israel Horizons," the publication of Americans for Progressive Israel in the early 1990s and served as the final editor of its incarnation as a print magazine and …
… the organ of Meretz USA from 2003 until 2011; Ralph edited the Meretz USA (now Partners for Progressive Israel) Blog from its inception in 2006 until 2015. Other print and online platforms for which he has written include: The Forward, Tikkun, The Daily Beast, In These Times, Jewish Week, New Jersey Jewish News, Jewish Currents, Huffington Post, and Dissent.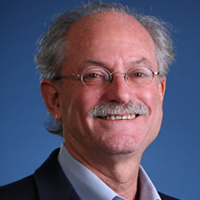 Kenneth Bob is the National President of Ameinu and also serves as Chair of Project Rozana USA. He is a member of the Jewish Agency for Israel Board of Governors' Executive Committee,  the treasurer of the Board of Directors of J Street…
… and a board member of the Forward Association. In his professional life, Ken is an experienced entrepreneur and currently provides management consulting for small and emerging companies.
Nomi Colton-Max
Vice president
Chair of Executive Committee
A proud Progressive Zionist, Nomi is currently the Vice President  and Chair of the Executive Board of Ameinu. Nomi was just elected the Vice President of Programming of the American Zionist Movement after sitting on the Board …
… for the last four years. She also sits on the World Zionist Organization Expanded Executive, and is involved with Brit Eytz – the World Zionist Union of the Labour Movement. Nomi grew up in the Habonim-Dror youth movement in Canada and both her professional and personal development has been centered on Israel and the Middle East.
Trained as a foreign policy analyst specializing in the Arab World and the Persian Gulf, Nomi speaks frequently on the subjects of current events in the Middle East and Israel.  She holds degrees from Johns Hopkins School of Advanced International Studies (SAIS) and McGill University. She has lived, worked and studied in the region and speaks Hebrew, Arabic and French.  Recently, Nomi was honored to speak on a Hadassah Web Cast Series on Defining Zionism where she articulated why "Progressive Zionism is the Most Important Discussion for the Next Generation of North American Leadership."
A past president of Congregation Beth El in South Orange, New Jersey, Nomi continues to be a lay service leader.  She has also served on the Metrowest Jewish Community Relations Council and Nomi and her husband Harold were honored with the Star of Essex award in 2015 for their service to the Jewish community and contribution to the lives of Essex County residents. Nomi and Harold have two grown boys who need to come and visit more often.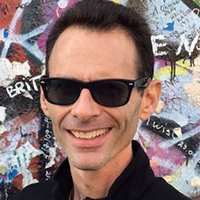 Brad Rothschild
Chair of the Policy & Advocacy Committee
Brad Rothschild currently serves as Chair of the Policy and Advocacy Committee. Besides Brad's important work for Ameinu, he is a documentary filmmaker. From 1995-97, Brad worked as a speechwriter and Director of Communications …
… at the Permanent Mission of Israel to the United Nations. After graduating from Emory University, Brad lived in Israel for two years. During this period he worked as a research associate at the Israel Democracy Institute, a think tank advocating political and economic reform. Brad is a passionate advocate for Israel and is deeply committed to achieving peace and social justice. He lives in New York City.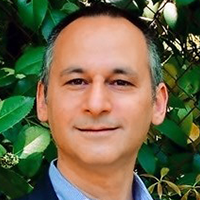 Hadar is the President and CEO of Americans for Peace Now. Prior to that he served as Senior Vice President of Government Relations for the Council on Foundations, as the Director of Bend the Arc …
… Jewish Action and Bend the Arc Jewish Action PAC, as Vice President of the Tides Foundation, as Vice President for Policy and Strategy at J Street and Vice President, and Washington Director for the Jewish Council for Public Affairs (JCPA). Previously, Hadar held positions at a number of other Jewish organizations including the Coalition on the Environment and Jewish Life (COEJL), the Hebrew Immigrant Aid Society (HIAS) and the Israel Policy Forum.
Hadar currently serves on the boards of Ameinu and the Congressional Progressive Caucus Center. He has also served on the White House Office of Faith Based and Neighborhood Initiatives Task Force on the Environment, as well as the Board of Directors of the Coalition on Human Needs, the Public Policy Commitee of Independent Sector and the Leadership Council of Nonprofit VOTE.
Hadar was recognized by the Forward newspaper as one the Fifty Most Influential Jews in America for 2008. He is a graduate of the University of Maryland and holds the rank of Sergeant First Class in the Israel Defense Forces. He lives in Maryland with his wife and two children.
Andrew Taylor serves on Ameinu's Executive Committee and functions as its Treasurer. In addition to Andrew's work with Ameinu, he is also Chief Financial Officer of Motus GI (Nasdaq: MOTS) a medical device company headquartered …
… in Fort Lauderdale, FL. Andrew is a Habonim Dror alum, and was the Gizbar for Habonim Dror North America and Rosh Machaneh at Camp Gesher. Andrew lives with his family in the Philadelphia area.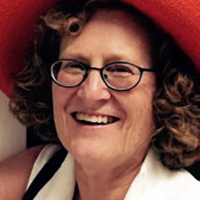 Alisa Belinkoff Katz
Alisa Belinkoff Katz was born at Kibbutz Gesher Haziv and grew up in the Labor Zionist movement in Chicago and Los Angeles. She served Habonim in leadership positions at Camp Gilboa and on the national mazkirut and represented Habonim …
… at the Jewish Agency's Institute for Youth Leaders from Abroad in Jerusalem.  As an adult she joined Gilboa's board and served as Secretary.  She is currently co-chair of the Habonim Dror Camping Association, an unincorporated body representing adult leadership of the six Habonim Dror summer camps.  In October 2020 Alisa participated in the 38th World Zionist Congress as an Alternate on the Hatikvah Slate.
Alisa is a graduate of Brandeis University and earned a Master of Arts in Urban Studies from Occidental College.  She spent a career in local government, serving as Chief Deputy to longtime Los Angeles City Council and Board of Supervisors member Zev Yaroslavsky (also a Habonim alum).  She now co-teaches two courses with Zev at the University of California, Los Angeles and is a Fellow of the UCLA Luskin Center for History and Policy.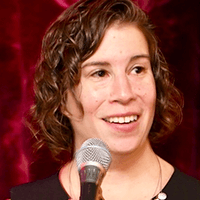 Shaina Wasserman
Shaina Wasserman (she/her) is a proud second generation Habo. Shaina currently serves as the Director of Strategic Operations for SRE Network. Previously she was the Vice President of Communal Relations at J Street. Shaina … 
… has worn many professional hats throughout her career in Jewish communal institutions including working at The Jewish Education Project in New York, being an Education Director and Community Organizer at Congregation Beth Am in Northern California, and working at the Progressive Jewish Alliance and at the Jewish Federation of Metropolitan Chicago. Shaina wrote a curriculum for teens and adults entitled: My Israel: A Non-Traditional Approach to Israel Advocacy. She holds Masters Degrees in Jewish Nonprofit Management and Jewish Education from HUC-JIR in Los Angeles. She received her BAs in History and in Near Eastern and Judaic Studies from Brandeis University. Shaina serves on the executive board of the Habonim dror Foundation and is a board member of AZM. She resides in Arlington, MA where she enjoys hiking, completing the NYT Bee, and spending time with her nieces. Her favorite zionist thinker is Ahad Ha'am.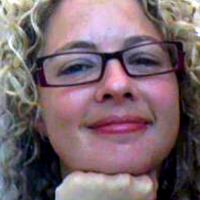 Esther Lederman
Rabbi Esther Lederman is the Director, Congregational Innovation at the Union for Reform Judaism. Prior to working at the URJ, Esther served as the Associate Rabbi at Temple Micah in Washington, DC. Before moving to …
… Washington, DC, she served as the Marshall T. Meyer Fellow at Congregation B'nai Jeshurun of Manhattan. She was ordained in May 2008 from Hebrew Union College-Jewish Institute of Religion in New York City.
Prior to becoming a rabbi, Esther worked for several years in the non-profit world. She held positions with the Israel Policy Forum and directed a project on Middle East peace education for the Union for Reform Judaism. In addition to serving for two years as the rabbi of the Jewish community of Indiana, Pennsylvania, she has held pulpits at the University of Virginia in Charlottesville and for the United States Navy in Pearl Harbor, Hawaii. She received her B.A. in Political Science and Middle Eastern Studies from McGill University in 1996.
Esther was the Mazkira of Habonim Dror North America from 1996-1998 and had the distinct honor of serving as Rosh Machanah at three Habonim camps – Moshava, Galil and Na'aleh.
Esther is very involved in social justice organizations, serving on the advisory council of AVODAH in Washington, DC and the national board of T'ruah, the Rabbinic Call for Human Rights.  Originally from Ottawa, Canada, she now makes her home in Virginia with her husband and two children.
Judah Altman
Judah Altman is the new Mazkirol or Executive Director of Habonim Dror North America. He grew up in Calgary going to Habonim Dror Camp Miriam in British Columbia and spent a year in Israel on Kibbutz as a participant in Habonim Dror's gap year program Workshop. …
…As a staff member, they were a counselor for three years, led the leadership training program for Camp Miriam in 2021, and served as Education Director of Camp Miriam in 2022. Outside of youth movement life, he studied sociology at Sciences Po in France and philosophy at Columbia University. They wrote two theses at Columbia on Existentialist Marxism and the intersections of gender and poverty. They just graduated this past May and are excited to be starting this new role leading Habonim Dror.
Samuel Norich
Chair of Investment Committee
Samuel Norich is the President and the former publisher of the Forward and Forverts newspapers and websites, which became the most prize-winning and admired Jewish publications in English and in Yiddish during his tenure.  …
… Active in Jewish life, Samuel serves on the boards of the Jewish Labor Committee, the Atran Foundation, was Vice President of the World Jewish Congress from 1975 to 1981, and Executive Director of the YIVO Institute for Jewish Research from 1980 to 1992.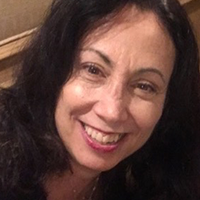 Carolyn Amacher
Carolyn Amacher is a Leadership and Financial Resource Development Professional.  She oversaw fund development efforts for not-for-profit social service agencies including annual, legacy and capital campaigns. Carolyn has …
… 25 years of non-profit management and leadership experience.  She has direct experience with donor cultivation and solicitation of major gift donors and foundations as well as board development, program management and non-profit leadership.
Carolyn holds 2 Masters degrees in Social Work and Gerontology and she has a Dual BA in Newspaper and Psychology from Syracuse University.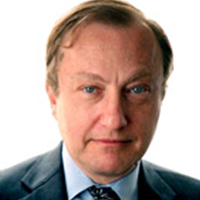 Dan Fleshler
Dan Fleshler, a New York-based media and public affairs strategist, is a board member of Ameinu, Americans for Peace Now and the Givat Haviva Educational Foundation. His book, Transforming America's Israel Lobby: The Limits of Its …
… Power and the Potential for Change (a new release from Potomac Books) published in May of 2009 has received overwhelmingly positive reviews.
He blogs at Realistic Dove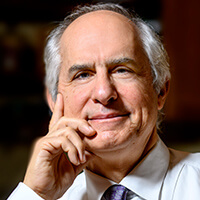 David Berson
Chair - Ameinu Canada
David Berson has more than 25 years of progressive experience working with social services in the non-profit sector as field worker, manager, director and fund development consultant. He has designed and …
…  implemented leadership programs, giving initiatives, annual fund raising campaigns, emergency campaigns, capital campaigns, grant writing and project management. He has extensive experience in major gifts development and organizational development with an emphasis on relational leadership development and capacity building. David holds Master's and Bachelor's degrees in Social Work from Israeli universities (Hebrew University of Jerusalem, Haifa University and Ben-Gurion University of the Negev) with an emphasis on community development, at-risk youth rehabilitation, and social services management. 
Prior to serving as Campaign Director for Beth Israel's $18 Million Capital Campaign, David was Campaign Director for the Jewish Federation of Greater Vancouver where he directed 5 annual campaigns of over $7 million each as well as an emergency campaign during the 2006 War in Lebanon. Previous to that he served as Director of Planning and Community Development for the Jewish Federation. David spent 15 years serving as an officer in the IDF where he worked with thousands of at-risk youth helping them make the difficult entry into an army framework, followed by a successful transition from military service to normative society in Israel. He has developed and facilitated leadership training, rehabilitation and educational programs and engaged in policy and organizational development. 
For the past 7 years David has served as Executive Director of Canadian Associates of Ben-Gurion University of the Negev, BC and Alberta Region where he has had the privilege of advancing one of Israel's most dynamic and innovative institutes of higher education. 
He volunteers for a number of community organizations, including the Centre for Israel and Jewish Affairs, Pacific Region, Or Shalom Spiritual Community and serves as the Chair of Ameinu Canada. In the past he co-chaired Or Shalom's Syrian Refugee Initiative. 
David lives in Vancouver with his partner Mary and their Bernadoodle, Tashi. David has 3 boys all born in Jerusalem: Yaniv, Matan and Noam who live in NYC, London, England and Toronto respectively. Also, part of the family, Mary's son Nicholas lives in Toronto.

Theodore Friedman
Theodore Friedman was born in The Bronx on May 3,1931. He is a graduate of Bronx High School of Science class of '48, University of Michigan '53 and Harvard Law School '56. Theodore was a visiting Fellow and Scholar Wilson …
… College, Oxford '99. He was active in Habonim between 1943 – 1950 and Kibbutz Sasa in 1950-51.
Theodore is a trial lawyer in New York City.
Theodore serves on the Board of Directors of both Americans For Peace Now and Ameinu and has represented both at the Conference of Presidents.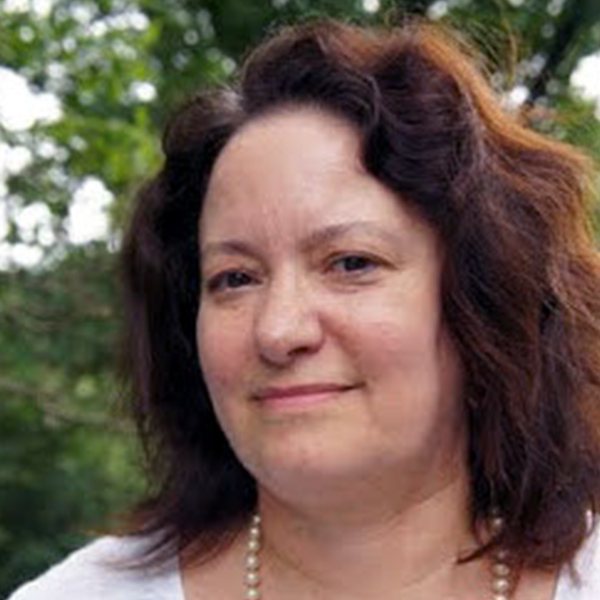 Judith Gelman
Judith Gelman is the Chair of Ameinu's Executive Committee and serves as the Chair of the Fundraising and Membership Committee. She also serves on the Executive Committee of the Habonim Dror Foundation and on the Camp Committee …
… for Habonim Dror Camp Moshava, where her three children represent the fourth generation of her family associated with the camp. 
Prior to attending Oberlin College and MIT, Judith participated in the Habonim's 23rd Workshop at Maayan Baruch. In addition to her work with Ameinu and Habonim Dror, Judith sits on the International Council of the New Israel Fund and on the NIF DC Local Council. Judy also serves on the Montgomery County, MD Steering Committee for J Street and on the board of a local private high school.
She is a former President of Adat Shalom Reconstructionist Congregation in Bethesda, MD. She has previously worked for the Council of Economic Advisers and the Federal Trade Commission, and is currently employed at Salop Economics in Washington, DC.
Judi Glickman-Shnider
Judi Glickman-Shnider has led the Rozana effort within Ameinu based upon her life-long love of Israel combined with an unbending quest for social justice. She received these deep-held beliefs in her parents' home and from her …
… involvement in the Habonim youth movement.
She has worked primarily educating school-age children in innovative school settings. Today she lives outside of Washington, DC, and is fortunate to have the time to invest in causes like Project Rozana as well as to spend with her children and grandkids.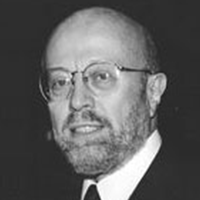 Jerry Goodman
Jerry Goodman was President of Phoenix Ventures LLC, a consulting company specializing in conflict resolution and mediation for NPO's as well as small to medium sized businesses. He is also Senior Advisor …
… to Strategy XXI, a company that specializes in Strategic Planning and Communications for governments, business enterprises, and NPO's. He was founding Executive Director of the National Conference on Soviet Jewry and was Executive Director of the International Committee for Sepharad '92. He has spoken and written widely on Israel and the Middle East.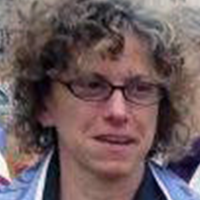 Haya Laufer
Haya Laufer is a board of member of Ameinu and the co-chair of the Washington, DC area Ameinu chapter. Coming from a family of Labor Zionists pioneers in Israel Haya was a member of Shalom Achshav and and a science teacher and tutor …
… for youth at risk in Jerusalem's poorest neighborhoods. Haya has initiated and developed political and cultural Israel focused programs, as well as Israel trips for Adat Shalom Reconstructionist Congregation in Bethesda, MD and was a member of the Reconstructionist movement's Israel Task Force.
Joel Magid
Dr. Yoel (Joel) Magid who grew up in Brooklyn and left a teaching career in English lit to volunteer during the Yom Kippur War in 1973 on Kibbutz Be'eri, bordering Gaza. He wound up staying on Be'eri for 25 years where he raised a family  …
…  (yes, in children's houses!) while he worked in agriculture, taught at Ben Gurion University, learned some accounting and management skills, and was drafted by the Kibbutz movement to found a school in foreign languages about kibbutz for groups coming to kibbutzim. He also served as a shaliach to Habonim Dror in England and afterwards as Mazkir Olami of Habonim Dror. He was elected Mazkir of his kibbutz and then served as an organizational consultant to kibbutzim in the Negev. Yoel returned to the US in 1999, worked as a synagogue Executive Director at Temple Sinai in Oakland and, for ten years, at Westchester Reform Temple in Scarsdale. Yoel has lectured and written extensively on kibbutz, including journalistic articles and booklets, as well as editing Kibbutz Trends for several years. Since retirement, he has volunteered and served on the boards of Reform Jewish Voices of New York and Ameinu, as well as regular gigs cooking for the homeless and visiting seniors. Returning to his earlier "talking" life, Yoel also keeps busy teaching a variety of courses in synagogues, Westchester Community College's senior program and in various other adult ed centers. Topics include: "Democracy in Disarray," "The Israeli Electoral System," Philip Roth, David Grossman, Amos Oz, Yehudah Amichai's poetry, "The Bill of Rights,"
"The First Amendment," Yuval Harari's "Sapiens", a class in Shakespeare's theatricality called "Shakespeare — Fakin' It," "Utopian/Dystopian Literature — The Limits of Rationality." This semester he will be teaching a class on "The Successes and Failures of Kibbutz" which frames kibbutz subjects in a broader perspective in separate classes about non-synagogue Judaism, direct democracy, and captialism, socialism and safety nets.
David P. Stone
David retired as a partner in the law firm of Weil, Gotshal & Manges LLP, one of the largest New York-based international law firms, in 2004.  At Weil Gotshal, Mr.  Stone specialized in corporate, securities and mergers and acquisitions law.  During the last decade of Mr. Stone's 35 year career, …
… his practice focused almost exclusively on the Middle East.  At Weil Gotshal, he created and led the firm's Israel Practice Group and Middle East Practice Group.  During his tenure, the Israel Practice Group represented the issuers or underwriters of more than 90 public offerings by Israeli companies of equity and debt securities in the United States and Europe, and the Middle East Practice Group represented and advised governments and government agencies, as well as private enterprises and individuals, in Egypt, Jordan, Lebanon, Saudi Arabia and the United Arab Emirates.
Since his retirement, David has studied 15th Century Flemish painting; taught International Securities and Capital Markets Law at the law school of the Michlala L'Minhal in Rishon L'Tzion, Israel;  and participated in the creation, management and operation of the Avichai Foundation Fellowship Program and the John Paul II Center for Religious Dialogue at the Pontifical University of St. Thomas Acquinas in Rome, Italy.  In addition to serving on our board, he has served as a member of the Board of Directors of Uri L' Tzedek and On-Track Innovations Ltd., a NASDAQ-listed company headquartered in Rosh Pina, Israel,  and continues to serve on the Boards of Directors of Young Judaea and T'ruah; as a trustee of The Washington Institute for Near East Studies; as a member of the Finance Committee of J Street; and as an active member of the New Israel Fund.  He is also a member of the Board of Trustees of The Jewish Theological Seminary of America,  Chair of the Seminary's Jewish Studies Advisory Board and a member of the Seminary's Library Advisory Board.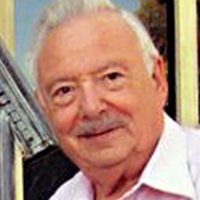 Martin I. Taft, PhD
Chairman and founder of the Frontiers of Learning Program that brings prominent national and Israeli figures on tours to Ameinu city branches for lectures and seminars. For Ameinu, he has served as National Vice President for Communications and as President of the local chapter in Los Angeles. …
… While member of the Jewish Federation Board of Directors, he was President of the Council of Affiliated Organizations and Chairman of the Aliyah Demonstration Project. In Los Angeles, Martin volunteers as management consultant to not-for-profit agencies for the Executive Service Corps and as a magician member of the Magic Castle he performs magic for patients two days per week at the Kaiser Permanente Medical Center at the Cadillac Facility.
He is a retired mechanical and systems engineer as well as a personal liability forensic expert witness in accident cases.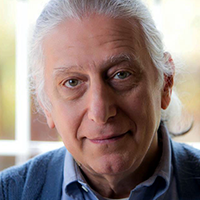 Steven Weinberg
Steven J. Weinberg's service to the Labor Zionist movement in the past 30+ years has included representing Ameinu at a number of American Jewish umbrella organizations, including the Conference of Presidents of Major American Jewish …
… Organizations and the American Zionist Movement, where he has served on the National Board since 1997, on the President's Cabinet since 2000, on the AZM Nominating Committee in 2012 and on the Executive Director Search Committee in 2016.
He has also served on the AZM Area Elections Committee, the body that administers the US Elections to the World Zionist Congress. Steve has represented progressive American Zionists and the Labor Zionist Movement at the past 5 World Zionist Congresses.
Of equal importance to his work with Ameinu, Steve has, for 30+ years, worked to strengthen the adult network supporting Habonim Dror North America, serving for 20 years as a Board member of Philadelphia's Habonim Dror Camp Galil, the last 10 years as Board Chair.  Steve was a founding Board member of the Habonim Dror Foundation, responsible for the creation of Habonet and the Habonim Dror alumni database which led to the HDF PeopleFinder.  Between 2009 and 2015 Steve served as the Founding Executive Director of the revitalized Habonim Dror Camp Association.
An urban planner, Steve does affordable housing consulting in New Jersey and Pennsylvania from his home base in East Brunswick, NJ.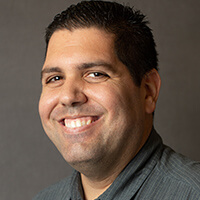 Kobi Cohen
Yaakov (Kobi) Cohen is an Israeli Educator, Podcaster and Israeli politics analyst with robust experience in the Operations & Programing fields in NGO's. In Israel, Kobi was a Labor Party member and activist, involved in many civilian initiatives …
… promoting peace and democracy. After moving to NY with his family, Kobi became involved with the local Israeli community. He volunteered with Moatza Mekomit NY, and later worked with the IAC, where he served as regional manager of the North East area at the MISHELANU program. Later on Kobi worked with the Council for Hebrew Language and Culture in North America, advocating for Hebrew within American Jewry.
Kobi is the host of BALAGN Podcast, he writes a blog for Times of Israel, and host of "Tarbut Yom Alef" (Sunday culture club) for Israelis abroad. Kobi holds a BA in Political science and is a graduate of the Israel Education program of GWU.
He lives in NYC with his wife Michal, and his two boys.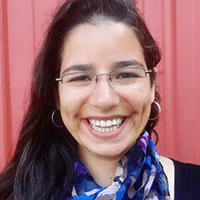 Sara Zebovitz
Sara Zebovitz is the Director of Institutional Advancement at Interfaith Philadelphia. She is an energetic, young, Labor Zionist originally from Philadelphia, home of the soft pretzel. Her passion for justice, communication, and …
… youth empowerment have driven her work. For the last few years, Sara lived in Israel in an urban kibbutz as part of the Dror Israel movement, where she worked with gap year programs for Israelis and North Americans. Sara previously served as the Mazkira Klalit (Director) of Habonim Dror North America, and as the Founding Director of the renewed American Zionist Youth Council, an organization that brings together Jewish youth from across the religious and political spectrum for dialogue and to set an example for the community. She also serves on the Social Action committee of the Old York Road Kehillah in Elkins Park.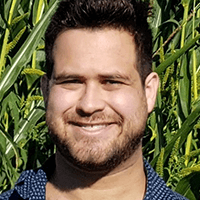 Zach Shartiag
Zach Shartiag is a Jewish nonprofit consultant who recently moved to Chicago. He has spent the past few years in various capacities mobilizing young professionals to get involved in the political process, with a particular focus on …
… educating and combating white supremacy. Zach serves as the Chair of the Young Democrats of America Jewish Caucus and is the past deputy secretary for YDA. He worked on the 2020 campaign cycle in Paducah, Kentucky for the Amy McGrath campaign. In his free time he enjoys rooting for the University of Minnesota football team and is on the hunt for the best burrito in the country.