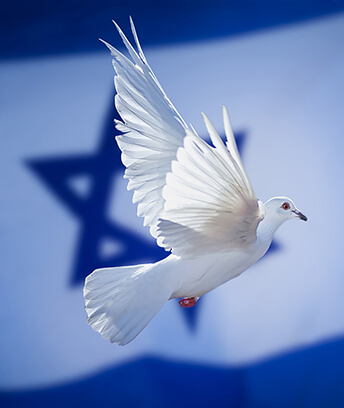 Ameinu, Hebrew for "Our People," is a national, multi-generational community of progressive Jews in North America. Recognizing the unbreakable bond between the Jewish people and Israel, as well as the commitment to make our own society better, we mobilize those Jews who seek opportunities to foster social and economic justice both in Israel and in North America. As Zionists, we understand that a secure peace between Israel and its neighbors is essential to the survival of a democratic Jewish state. With this in mind, we build support within the North American Jewish community for a negotiated two-state solution to the Israeli-Palestinian conflict.
In 2003, the predecessor of Ameinu, the Labor Zionist Alliance (LZA), began a process of self-evaluation and strategic planning to see how it could better serve the American Jewish community. The result of this process is the establishment of Ameinu, an organization working for a progressive Israel and America. Ameinu benefits from a rich 100-year history in America and existing infrastructure of the LZA, while actively recruiting new members and leaders.
Ameinu envisions Israel as a Jewish and democratic state, at peace with its neighbors, committed to religious pluralism and social and economic justice for all its citizens. Ameinu's political agenda addresses a range of domestic and international issues, including protection of the environment, support for universal healthcare, preservation of civil liberties, and the ending of foreign and domestic sweatshops. Ameinu promotes its agenda through advocacy and educational programming, both independently and in alliances with other organizations. As a member of the Conference of Presidents of Major Jewish Organizations, Ameinu has an important "seat at the table" within the organized Jewish community.
Ameinu supports efforts to end the Middle East conflict with a negotiated peace with the Palestinians and the Arab States.  We look forward to continuing our historic cooperation and identification with the activities and goals of the Labor Movement of Israel and other progressive forces which share those goals.  Through activities such as two-way missions, joint seminars, and advocacy, we will strengthen the current steadfast connections between Ameinu and members of Knesset, as well as with other Israelis who share our vision.